The Shofar Factory
The Show:
The Shofar Factory is a hands-on workshop for the very young and the young at heart. Like our other popular 'Traditional Crafts of the Jewish People' series, this workshop travels right to your institution's location.
Experienced craftsmen guide children through the step-by-step process of crafting a shofar. The show-and-tell challenges the participants to distinguish a kosher shofar from an extensive hands-on display collection of exotic animal horns from all over the world.
Once the work begins, volunteers are called up to separate the shofar from the core, clean and measure the cured horn. Volunteers then saw off the solid end of the shofar and help drill the mouthpiece. The horn is cleared, tested and polished, and the delighted participants learn how to blow the shofar. Both fun and educational, each show-and-tell presentation can accommodate up to 60 participants in about an hour.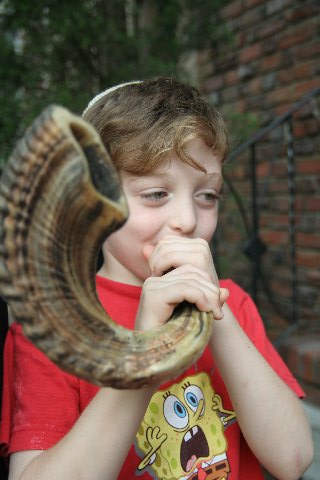 The Shofar Factory is guaranteed to inspire your students about our rich heritage. Bring this exciting hands-on exhibit to your school, synagogue or camp!

* Limited by safety considerations, maturity level, & manual dexterity of participants.

Optional for older children and adults:
Up to 30 participants at a time may each make their own shofar! An optional do-it-yourself segment of the workshop allows older participants* to hand-craft their own shofars in less than 45 minutes.

Season:
The Shofar Factory workshop runs from late summer through Rosh Hashana until Yom Kippur and occasionally available by special request at other times.
Presentation Duration:
Standard presentation: 60 minutes
Under 1st Grade: 40 minutes
Do It Yourself Workshop: About 30 participants can finish a shofar in 45-60 minutes
Audience size:
Standard presentation: up to 60
Under 1st Grade: up to 30
Age group: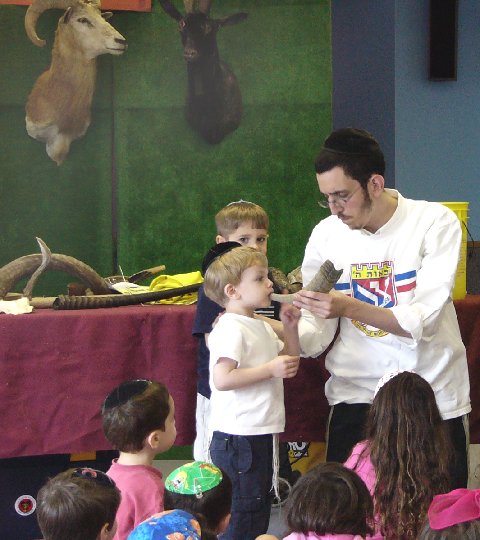 The Shofar Factory presentation: can often be modified to be presented to audiences from the very young to the young at heart.
Do It Yourself Workshop: Limited by safety considerations, maturity level, and manual dexterity of the participants.
To the Organizer:
The Traditional Crafts of the Jewish People workshop sessions are the perfect opportunity to invite parents to participate in these educational hands-on programs for a generation connecting experience.